On the title of this post, I have my phone on shuffle and this song started playing. It's actually quite appropriate for the product I'm about to share to you. Introducing the
LifeStraw by Vestergaard Frandsen.
via The Wall Street Journal
According to the company that made it, it "is a point-of-use microbial water treatment system intended for routine use in low-income settings". It can filter enough water for a family of five for three years. It's pretty amazing! It has passed all these standards for testing water purifiers and doesn't require any electrical power nor batteries. It really was invented for those who do not have access to clean drinking water but they have made it available for selling to individual customers as well.
via Safari Notes
I think it's an amazing gift to give to friends and family who always go on hikes and the like. It's also perfect for traveling as we're always not sure if there would be available drinking water at the place we're headed to. Most importantly, I think companies should really purchase tons of this and donate them to families in certain areas, here in the Philippines, who don't have access to clean water. I'm sure there are plenty who need the help. If only I had the power and influence to do so. Hayyyy.
via Ippinka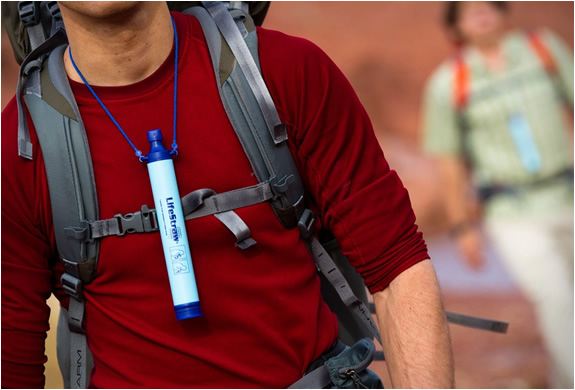 via realitypod.com
It's one of the best inventions so why not share it to your loved ones? We all have that tito who loves to camp, or that friend who's spending a few years in India doing social work. The LifeStraw is the perfect gift for them.
It costs
P1,800
and according to
Spot.ph
, it's available here in the Philippines. Hooray!
You can purchase them at X.O. Knives, CSB Bldg., 119 Sct. Dr. Lazcano Street, Quezon City. Their telephone number is 0915-705-7288.