Advent Calendars aren't very popular here in the Philippines but I think it's a nice tradition to adopt. We used to hang one up every Christmas when I was still young. Our calendar was made of cloth and felt. It had little pockets which I checked everyday but sadly, there were no presents waiting for me inside. Our calendar was more of just decoration. The little gifts before Christmas were always hiding in our stockings by the stairs. Haha!
DIY Advent Calendars
Here some really awesome DIY calendars I found on the internet. Some people use envelopes for their calendars and others used pots. Some had the little gifts hung with colorful string and others in boxes. It seems that the possibilities are endless!
via egg2cake
via momsbyheart
via minipiccolini
via a merrymishapblog
via aruffledlife
via katescreativespace
via southernlovely
via designsponge
via abeautifulmess


Gift ideas for advent calendars
The little gifts you put on the advent calendar are usually small knickknacks to add some fun and excitement in the days before Christmas. Here are the little things I would put in our advent calendar in the house.
Day 1
Jackstones via until.com.au


Day 2
Candy via twistedcandyph


Day 3
Sushi erasers via modes4u


Day 4
Doll notebooks via quiddityonline


Day 5
Goody 2 in 1 via walmart


Day 6
Reese's butter cups via tanshuyin


Day 7
Feather earrings via madamenoire


Day 8
Hand sanitizer via bathandbodyworks


Day 9
Quirky key chain via chicify


Day 10
Washi tape via stampington


Day 11
Bow tie via zalora


Day 12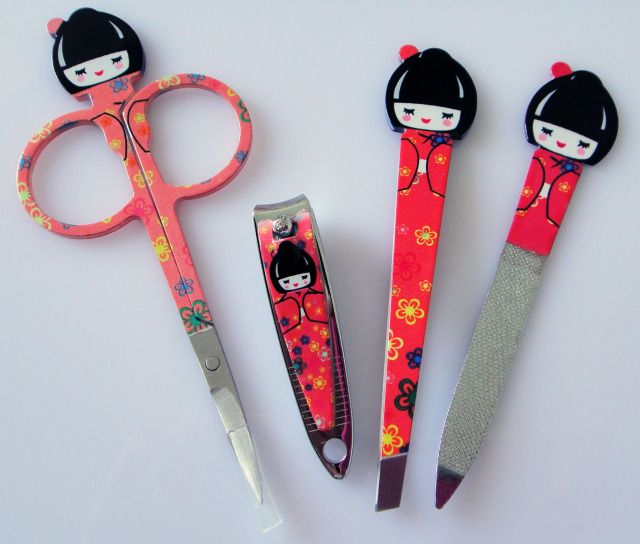 Nail grooming doll set via luvingasia


Day 13
iPhone USB flat cable via beebond


Day 14
Moustache sunglasses via seventeen


Day 15
Nail polish via poshroom


Day 16
Striped fabric belt for men via seaben


Day 17
Money clip via moneyclipsformen


Day 18
Quirky rings via likegolddust


Day 19
iPhone dust stopper via eazyfashion


Day 20
Elephant bottle opener via artstyleonline


Day 21
iPhone bread bun case via eazyfashion
Day 22
Salmon sushi usb via dynamism
Day 23
Box of La Duree macarons via thedeliciouslife
Day 24!!!
MAC red lipstick via goodhousekeeping
Where to buy knickknacks
Divisoria- 168 mall, Tutuban Mall, and the random tiangges lined up on the streets
Saizen @ Robinsons Galleria- everything costs 88 pesos only
Japan Home Store (various malls)
Fully Booked, Powerbooks, and National Bookstore- school supplies, scrapbook items, and bookmarks come in so many designs in these bookstores
Watsons
Any department store- SM, Robinsons, Metro, Rustans
St. James Bazaar @ Ayala Alabang Village - happening this weekend!!
P.S. I'm currently craving for some La Duree macarons thus the inclusion of that splurge in the list. If only one could travel to Paris in a blink of an eye!