I think
buttons are an easy way to turn your gift tags from plain to absolutely adorable.
It's just a matter of trying to find creative ways of incorporating them into the tag. If you're lacking in the creative department like me, here are a few inspirations I found on the internet.
For Christmas gifts:
via evajeanie
via craftingmom
via craftori
via pinterest
via visualizeus
For birthdays, baby showers, and other special occasions: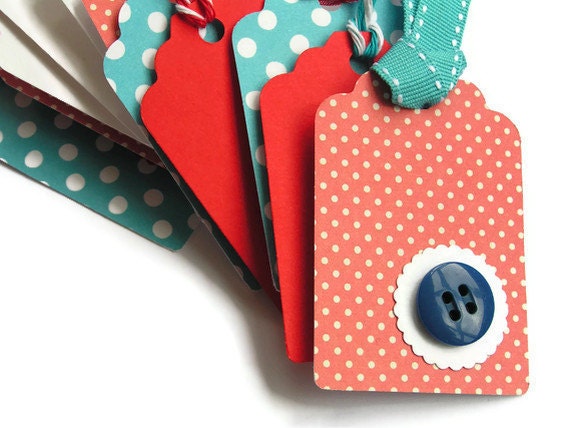 via etsy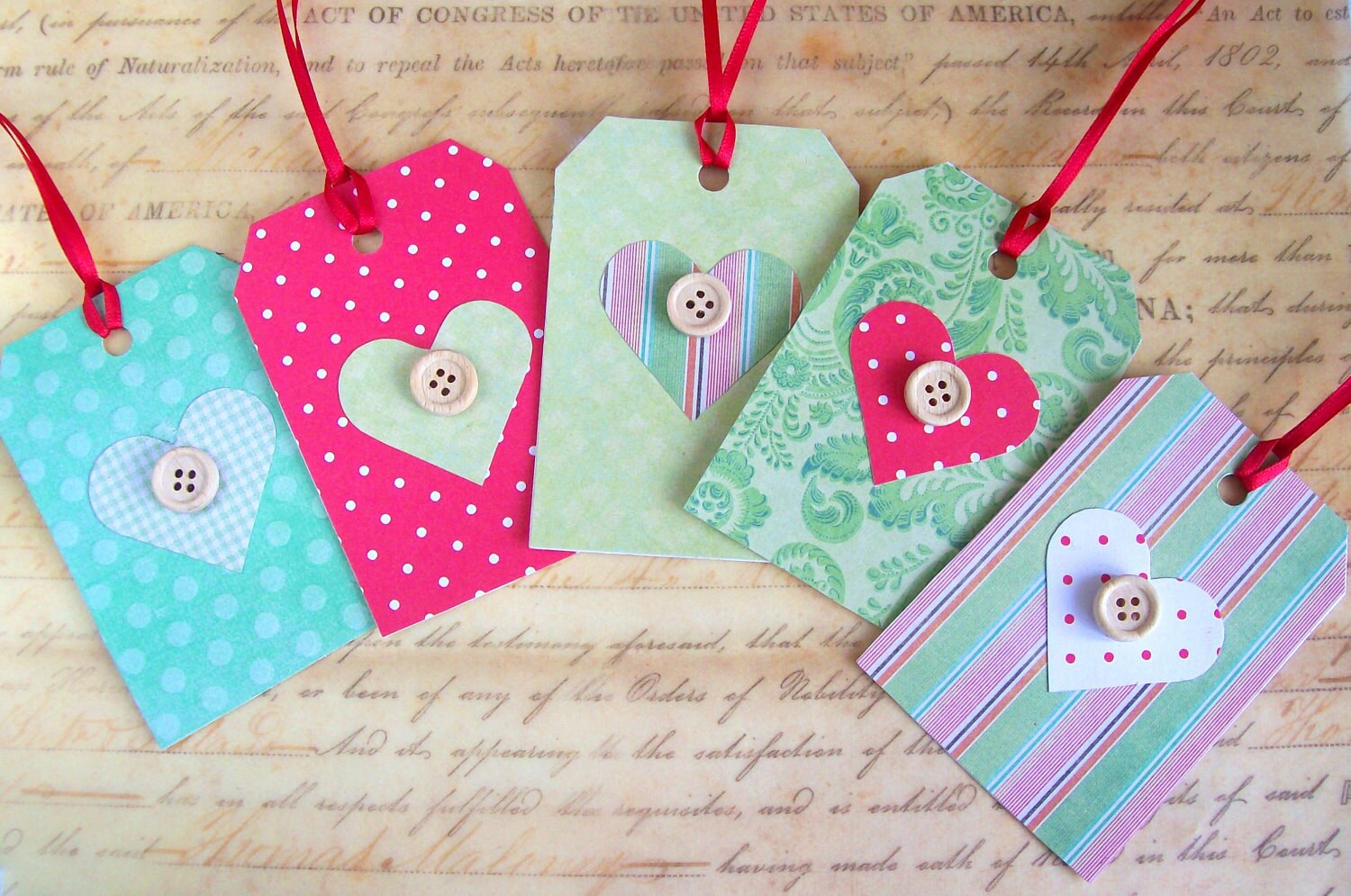 via etsy
These DIY projects range from simple gluing to full on crafting with ribbons and stencils. No matter what you chose, the special touch will surely be noticed by the recipient of your gift.