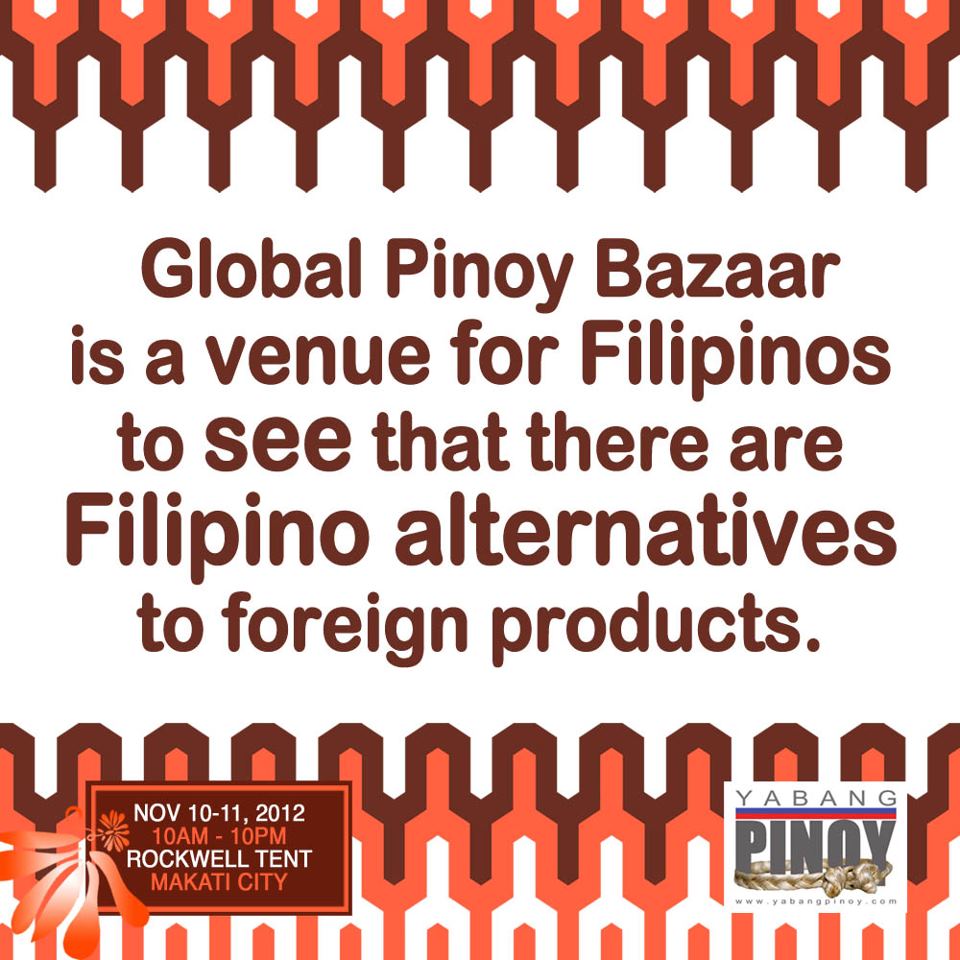 I just got home from the Global Pinoy Bazaar with my mom and sister. I think it's worth the visit and P100 entrance fee (only P80 for senior citizens). A lot of the booths were selling accessories, shoes, and bags. I think that some of the stuff being sold were a little bit overpriced though. All in all, it was nice going around and looking at the different items being sold BUT there was not much to buy as gifts (i.e. things you'd buy for other people that they wouldn't buy for themselves). I did find a few interesting things and one absolutely unique gift which I can't wait to share! I'll make a separate post for that so stay tuned!
The bazaar will run until tomorrow, November 11. It opens at 10am and closes at 10pm. Proceeds from the bazaar will go to the 2013 projects of Yabang Pinoy and of the Children's Environmental Awareness and Action Foundation.
Tip: It might be better to go around 8/9 pm as sellers usually give discounts before any bazaar ends.
Don't miss this chance to support local products! Happy shopping! :)