Polly Pocket was THE toy to have when I was a kid, for the girls at least. Tiny houses and even tinier figurines were all the rage back then. If my sister loved Barbie, I loved Polly. LOL.
via arisfael
Apparently,
Polly Pocket
is still alive today so technically it isn't from the 90s. I don't know if little girls these days would still love to receive a Polly Pocket house for their birthday but I remember being the happiest little girl when I got mine from my parents.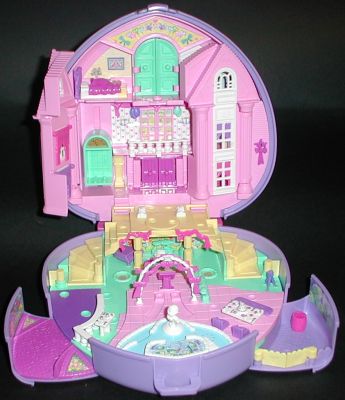 via onlypollypocket
This is exactly what I got. I loved how it would fold into a heart shaped bag which I carried around the house. The small figurines inside would make so much noise as I ran down the stairs. Haha!
via feliciasky
Aside from the heart shaped "bag", I also had a few smaller Polly Pocket houses and this was one of them. I can't believe I even found a picture of the exact one! I don't remember why I loved playing with them so much. Seems like you can't do much really. Haha! Oh well. Gone are the days when playing meant pretending, making up stories and spending hours on the floor with inanimate objects.